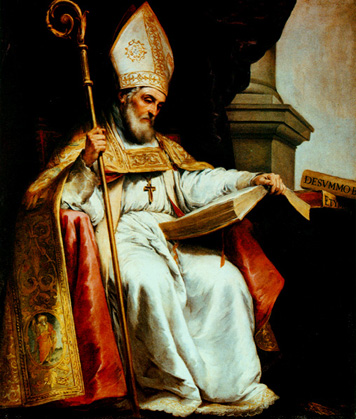 St Isidore of Seville, patron saint of the internet
The Pope spoke yesterday to the Congregation for Catholic Education, mentioning among other things the usefulness of the internet for future priests:
.
"Because of its capacity to surmount distances and put people in mutual contact, the Internet presents great possibilities also for the Church and her mission. With the necessary discernment for its intelligent and prudent use, it is an instrument that can serve not only for studies, but also for the pastoral action of future presbyters in different ecclesial fields, such as evangelization, missionary action, catechesis, educational projects, the management of institutes."
An instrument of pastoral action, of evangelisation, of catechesis!
I may write more about catechesis later, as we've been looking at the formation of the 1992 Catechism of the Catholic Church with one of our lecturers who works at Maryvale.