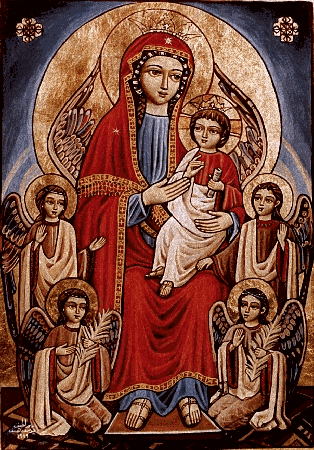 Happy Solemnity of Mary the Mother of God, and may you all have a blessed year of 2008! Sorry for the lapse in posts - that can be part of my New Year's resolution...
This Christmas has been my first major break since starting seminary. My first term at seminary was an enjoyable one, and I am looking forward to the coming term. We finished our first rounds of essays and exams - history, latin, Aquinas, classical philosophy, liturgy and Synoptic Gospels. Aquinas, Synoptics and latin are my favourite so far... But the fun and learning doesn't stop with the end of term; for Christmas I got Alice Hogge's 'God's Secret Agents', an account of the Jesuit priests on the English mission during Elizabeth's reign and up to the Gunpowder Plot. Hogges herself is an agnostic, but from what I've read so far she's very sympathetic to the Catholic voice in the Recusant period. What's more it is very easy to read, and relies often on the Jesuit John Gerard's autobiography (a compelling picture of the times through the eyes of a priest in hiding).
Tomorrow some of us are going to the FAITH winter conference, a couple of days of talks and prayer based on 'Hearing God's Word' in the Scripture. There will be sports in the afternoon and a bar in the evening, topped by a ceilidh dance on the last night! What more could anyone want? There is also a session in the summer for any young adults who are interested. I'll let you know how the conference goes.